WALDO WALDMAN - THE WINGMAN
ABOUT | VIDEOS | SPEECH TOPICS | THE BOOK
About
Waldo Waldman
Decorated Fighter Pilot & Sales Expert
Speaker Hall of Fame Inductee
Waldo has been inducted into the National Speaker's Association Speaker Hall of Fame. Also known as the Council of Peers Award for Excellence (CPAE), the award honors those who have reached the top echelon of platform excellence. It has been bestowed on less than 200 speakers worldwide since 1977, including Colin Powell, Zig Ziglar, and Ronald Reagan. Waldo is also a Certified Speaking Professional (CSP) – the highest earned designation recognized in the professional speaking industry. Only 7% of all professional speakers hold this exclusive designation.
About the Book
Book Overview of Never Fly Solo by Waldo Waldman
The New York Times and Wall Street Journal bestselling book on building powerful, effective teams!
"An amazing book that bucks the old paradigm that maverick leaders and self-made entrepreneurs set the bar. It will forever change the way you look at leadership."
―Marshall Goldsmith, author of The Wall Street Journal #1 business bestseller What Got You Here Won't Get You There
"In Never Fly Solo, Rob 'Waldo' Waldman shares potent, personal leadership lessons on what it takes to access the power of your wingmen. If you want a former fighter pilot with 65 combat missions as your wingman and if business success is your target, take flight with Waldo's book and earn your wings. You'll never fly solo again."
―Jeffrey Gitomer, bestselling author of The Little Red Book of Selling
"If you are serious about building trusting relationships and launching your business and life to new heights, then invest in yourself and buy this book."
―Keith Ferrazzi, author of the New York Times #1 bestseller Who's Got Your Back
"Authentic and inspirational, Never Fly Solo is a winning formula for successful leadership that everyone in business should read."
―Howard Putnam, former CEO of Southwest Airlines and author of The Winds of Turbulence
"Waldo does a superb job of applying to the business world the lessons he learned in his military career. His excellent use of vignettes shows how standards and values are applicable to leading an honorable life."
―General Ron Fogleman, U.S. Air Force Retired, former Chief of Staff, USAF
"Waldo the Wingman knows the value of relationships and how to build real partnerships that benefit everyone involved."
―Mark Sanborn, speaker and bestselling author of The Fred Factor and You Don't Need a Title to Be a Leader
Rob "Waldo" Waldman understands one thing better than most businesspeople: You can't reach your highest potential alone. You need wingmen―trusted partners―who can help you overcome obstacles, adapt to change, and prepare for success. A decorated former combat F-16 fighter pilot and now a successful entrepreneur, Waldman lives his life by this rule.
Whether you're a senior executive, mid-level manager, or new hire fresh out of college, your success depends on the mutual support of trusted associates. In Never Fly Solo, Waldo helps you maximize your relationships to reach your greatest potential. You'll learn how to:
Commit to the core wingman values of integrity, accountability, service, and excellence
Transform your relationships with colleagues into interdependent partnerships for success
Take courageous action and ask for help when adversity strikes
Communicate effectively in high-stress situations
Connect with your coworkers and customers on a deeper level
Through compelling, real-world stories, Waldo relates how his Air Force wingmen helped him overcome challenges and become successful by teaching him lessons that work in an offi ce as well as in a cockpit.
Like the world of aerial combat, today's high-stakes business world operates faster than the speed of sound. Teamwork and trust are critical for thwarting the missiles of fear, change, and risk that too often send even the most seasoned professional into a downward spiral.
You can't dodge these missiles alone. Never Fly Solo is your flight plan for taking positive action that leads to greater success.
The author will donate a portion of the book's proceeds to veterans charities.
VIDEOS 
Waldo Waldman Introductory Video
Direct Download (MP4) https://www.dropbox.com/s/kbbxzvxy3eaw2gc/Waldo%20Waldman%202017%20Profile%20Video%20Bureau%20Version.mp4?dl=0
Waldo Waldman Demo Video 
Direct Download (MP4) https://www.dropbox.com/s/u10cip4fqof0ixf/Waldo%20Waldman%202017%20Demo%20Video%20Bureau%20Version.mp4?dl=0
---
EXPERTISE
---
SPEECH TOPICS
Adapt to Change, Lead with Courage and Grow Resilience
Appreciating Our Unsung Heroes in Business and Life
Building Sales Confidence Through Preparation
Commitment in Sales, Business, and Life
Courage & Service
Leadership, Teamwork & Breaking Performance Barriers
Teamwork & Communication in Business
Searching For A Possible Conference Theme?
Here are a few to consider based on Waldo's content:
One Team-One Mission, Mission: Excellence!, Never Fly Solo, Winning Together, Accelerate to Great, Aim High – Deliver More!, The Power of Partnership, The Power of WE!, Speed to Lead, Collaborate to Great, The Right Stuff, Force of One, Push it up!, Breaking Barriers, Above and Beyond, Executing For Success!, Aim High, SOAR!, Soaring to New Heights, Take Flight!, Mission: Possible, Who's Your Wingman?
Custom Challenge Coins…a great way to sustain the energy and theme of the meeting. Custom Marketing Video also available.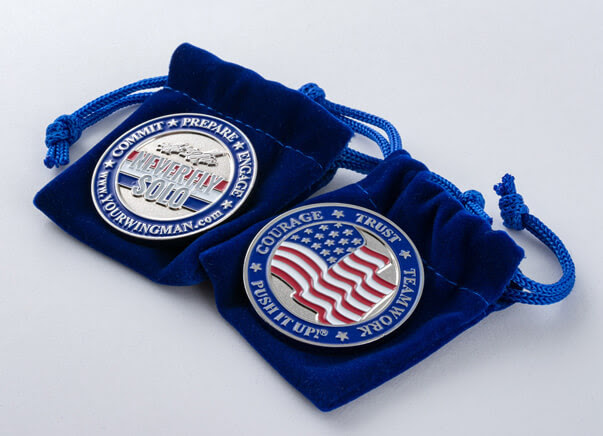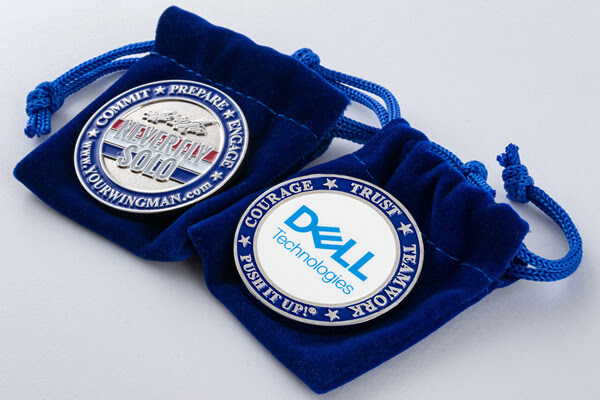 ---
MEDIA
A high energy motivational keynote speaker, Waldo Waldman was ranked one of the Top 40 under 40 Business Leaders in Georgia and has been featured on Fox & Friends, CNN, CNBC, MSNBC, The Harvard Business Review, the Wall Street Journal, Investor's Business Daily, Entrepreneur Magazine, Success Magazine, Inc. Magazine, Business Week, and many other media outlets. Waldo is also the founder and President of The Wingman Foundation, a 501(c)(3) whose mission is to raise funds and awareness for soldiers, veterans and their families in need.

FOX NEWS
Success Magazine Feature PDF: 
---
For Booking Information or Media Requests, contact Judy Landreth Wilkinson
[email protected] | (706) 518-2116.
---
TESTIMONIALS
Waldo's programs have impacted hundreds of organizations in healthcare, financial services, manufacturing, and technology.
Executive Feedback
- John McDonough - President Oppenheimer Funds Distribution
Client Feedback and Testimonials